Certifications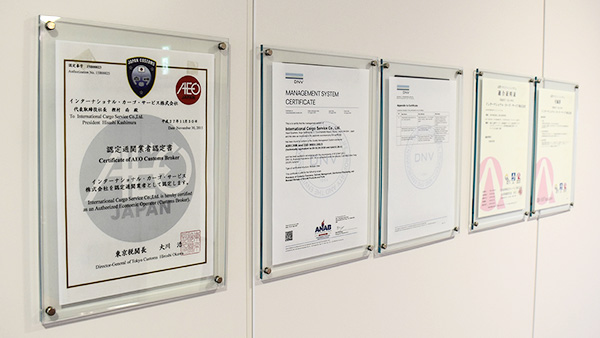 Our company obtained AEO customs broker status, ISO9001 and PrivacyMark certifications.
We are continually working to maintain and improve the operational quality by developing an internal system through acquisition and management of various certifications.
AEO customs broker status certification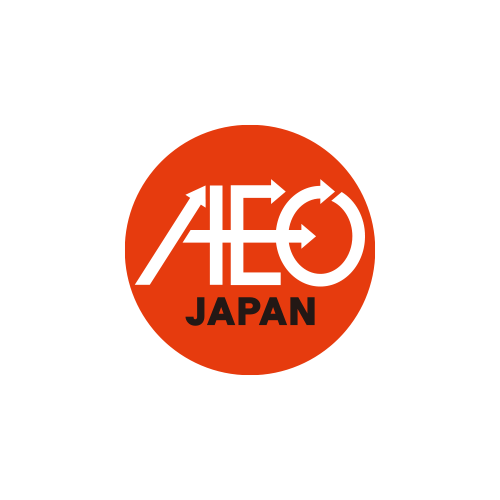 The AEO (Authorized Economic Operator) program is a program in which the customs house certifies excellent business operators that have security management and compliance systems in order to grant preferable treatments such as simplification and acceleration of procedures at the customs house. After the September 11 attacks, the issue of securing safety and facilitating international trades at the same time gained worldwide attention. As a result, the aforementioned program was created to reinforce regulations on the entire supply chain from the anti-terrorism viewpoint. These efforts aim to ensure both security and improved efficiency in international trades by building a relationship of trust between private enterprises and the customs house (partnership).
The customs house recognized our company's systems for managing cargo security and complying with laws and regulations and granted the certified customs broker status under the AEO System in November 2015. Of 933 customs brokers in Japan, 205 companies have been granted AEO customs broker status (as of December 2018). Certified customs brokers can enjoy benefits of specific delegated export declarations, specific delegated import declarations, and liberalization regarding customs offices to which import/export declarations are made.
Liberalization regarding customs offices to which import/export declarations are made
AEO companies (AEO importers and exporters and AEO customs brokers) are allowed to make declarations to customs offices other than that with jurisdiction over the warehouse that stores relevant cargo.
In the case of ordinary import/export declaration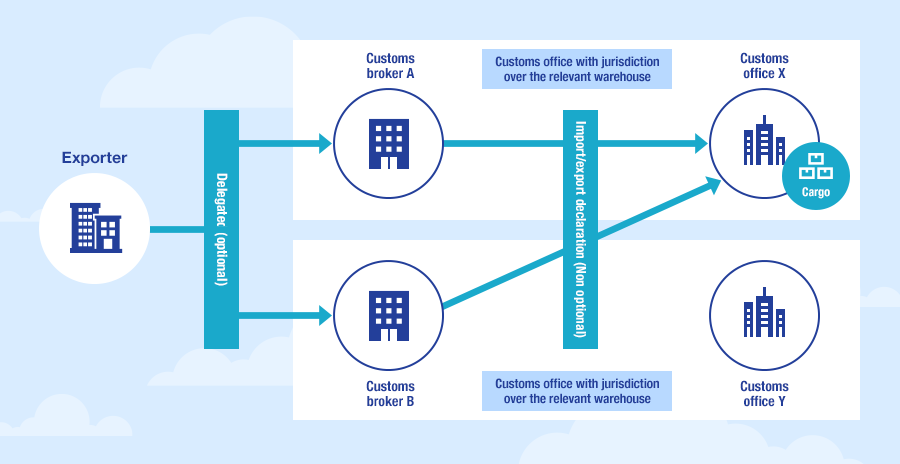 In the case of import/export declaration by AEO company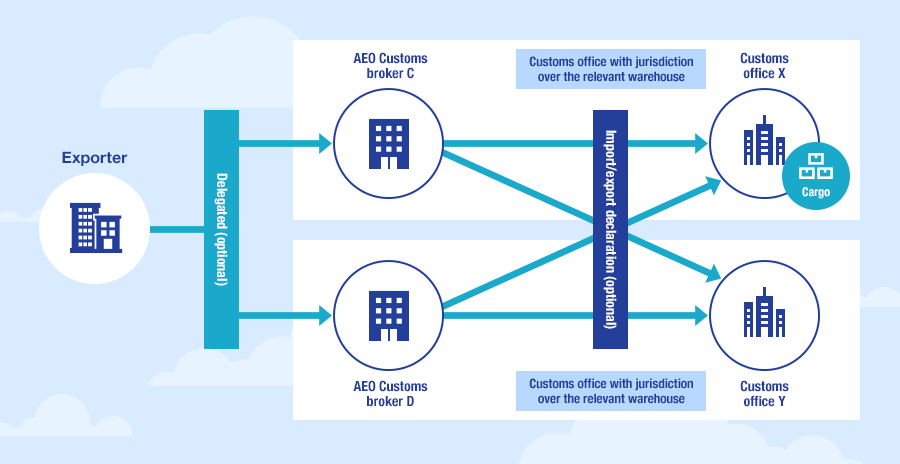 ISO9001 (quality management)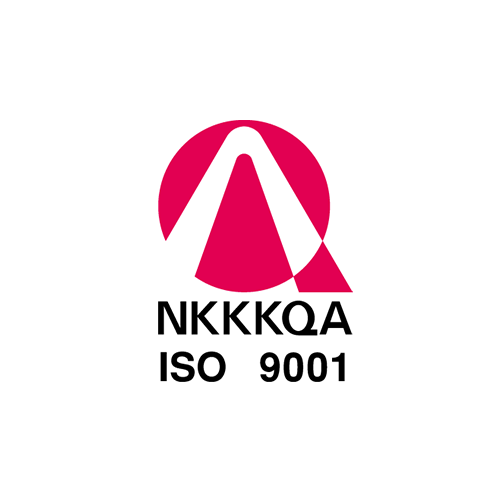 Our company has obtained the ISO9001 certification, an international standard for quality management.
We will work to maintain and improve our quality management system so that we can gain more trust from our customers.
<Scope of certification>
Import/export customs clearance services, in-bond warehousing services, delivery management services, logistics services, aircraft parts procurement support services, planning and development of services
PrivacyMark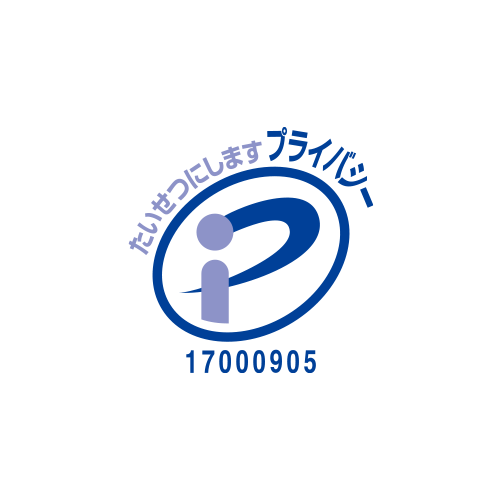 The PrivacyMark certification is granted by a third-party organization to companies that are recognized to handle personal information properly. It is granted to companies certified by JIPDEC.
To obtain the PrivacyMark certification, a company must properly develop and operate its internal system for protecting personal information.
Our company implements thorough measures to manage and use all personal information properly.
IATA Ground Handling Partner
As a ground handling partner company of the International Air Transport Association (IATA), we build and maintain relationships with industry stakeholders through a variety of working groups and conferences managed by the IATA, thereby providing support to the aviation industry in cooperation with the IATA.